The bunker
golf simulator
Focus on the game, not the weather
The bunker
golf simulator
Focus on the game, not the weather
Full Swing Simulator
Cold temps in Minnesota, the perfect time to play Pebble Beach! The Bunker offers year-round 24/7 indoor golf on a simulator designed for golfers of all ages and at all stages of their game. Sharpen your game, gain that competitive edge, or just starting out and want to learn new skills without battling the outdoors, this is the place for you.

Tee TImes
Avoid any wait time and reserve the simulator time online

Improve mechanics
Improve your accuracy and skill by using the data analysis provided by the simulator.

Memberships
Individual, Family, or Student Memberships available.

League
Join a league with your friends and play golf indoors all year round, rain or snow.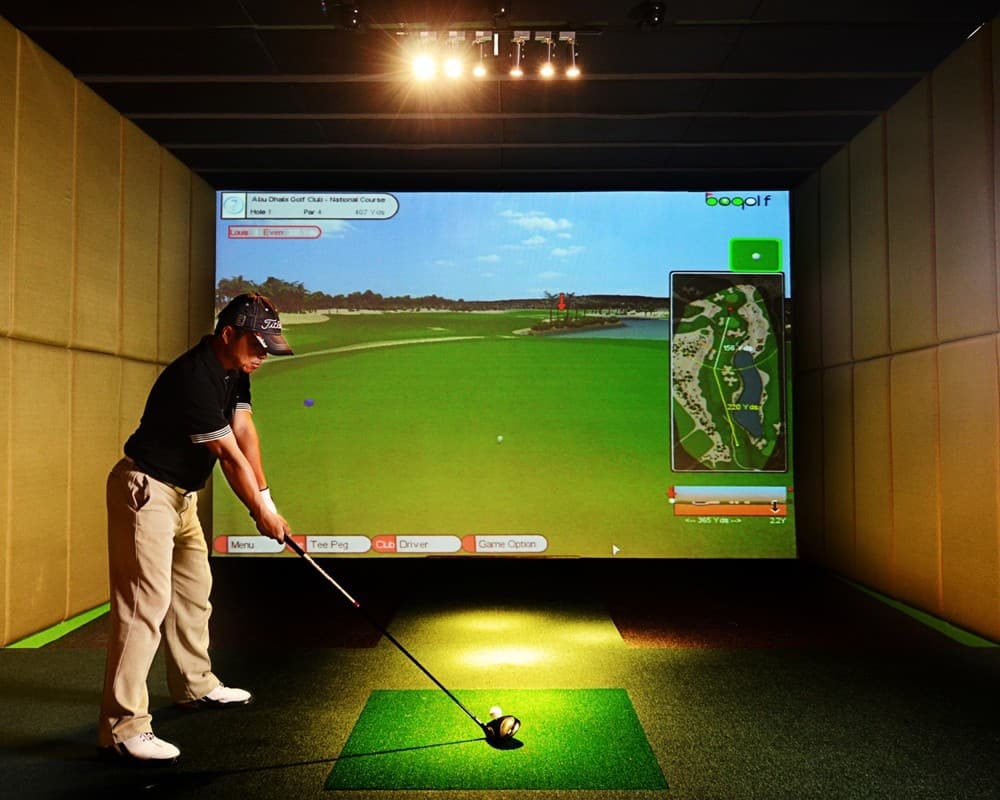 Experience the most precise, responsive, and accurate golf simulation system on the Uneekor EYEXO. Imagine realistic games of golf at any of the best golf courses in the world from the comfort of perfect temperatures on over 100,000 courses.

improve your game and have fun playing.
Golf simulators offer all golfers an opportunity to practice more often and effectively. The convenience of simulators combined with the accurate and immediate feedback they provide on each shot enables golfers to see what they are doing right and wrong and better understand their game. Golf is a hard sport, and anyone who plays knows what they are and how to work on them. What's great about golf simulators, they offer a chance for players who use them to address all of these points, all in the comfort of an indoor facility.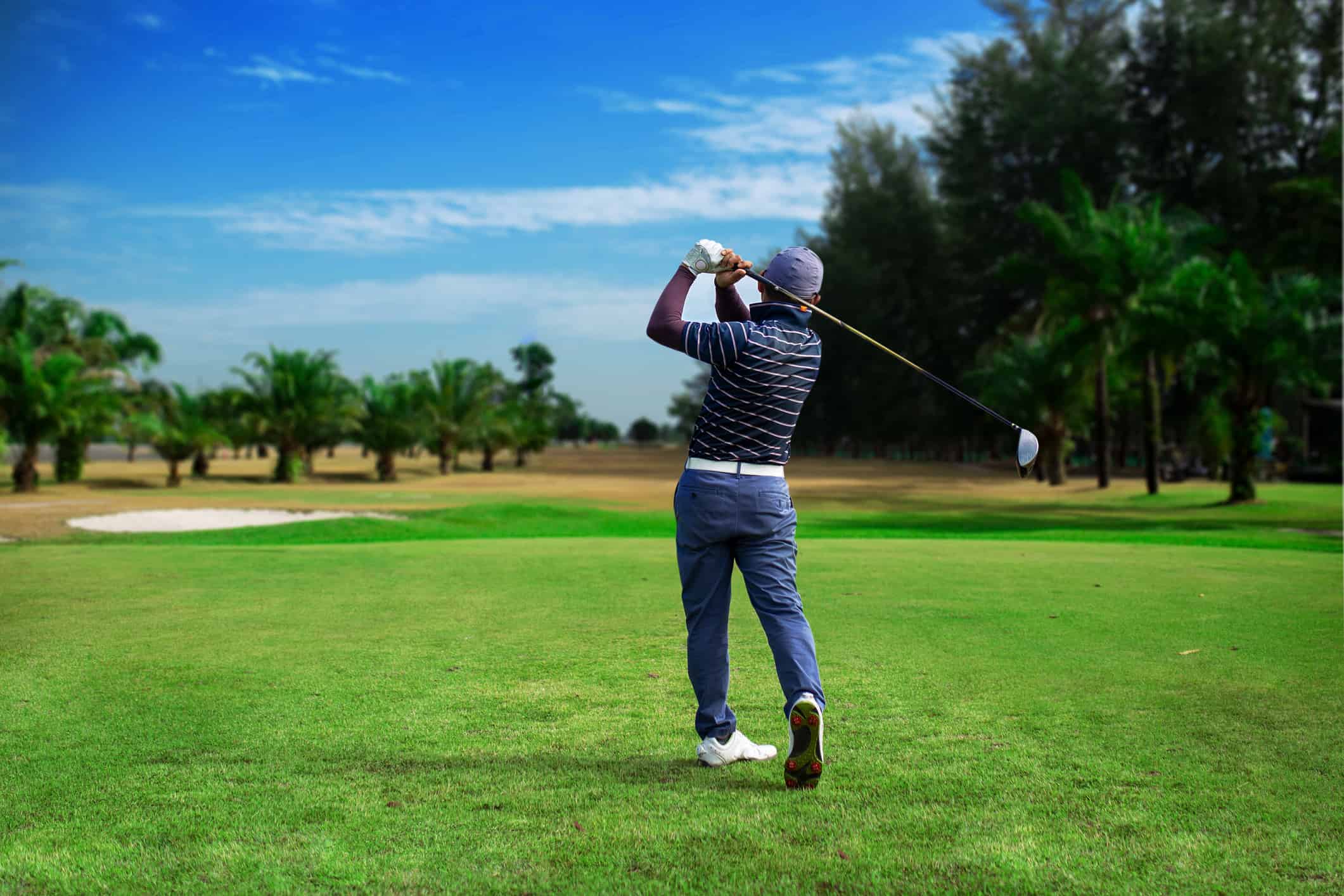 Complexity of the Golf Swing
To properly swing a golf club, you use a series of muscle movements that need to be combined with hand-eye coordination and perfectly timed. Check your basics often, most people stop the club when it hits the ball, don't hit AT the ball, swing THROUGH it.
Practice Time to Make Improvements
Golf is a time-consuming sport. A typical round of 18 holes can take up to 4 hours to play all while also allowing practice time to improve. It is estimated that it takes players between 3-4 hours/day to reach a scratch handicap. How do you fit that in among everyday life?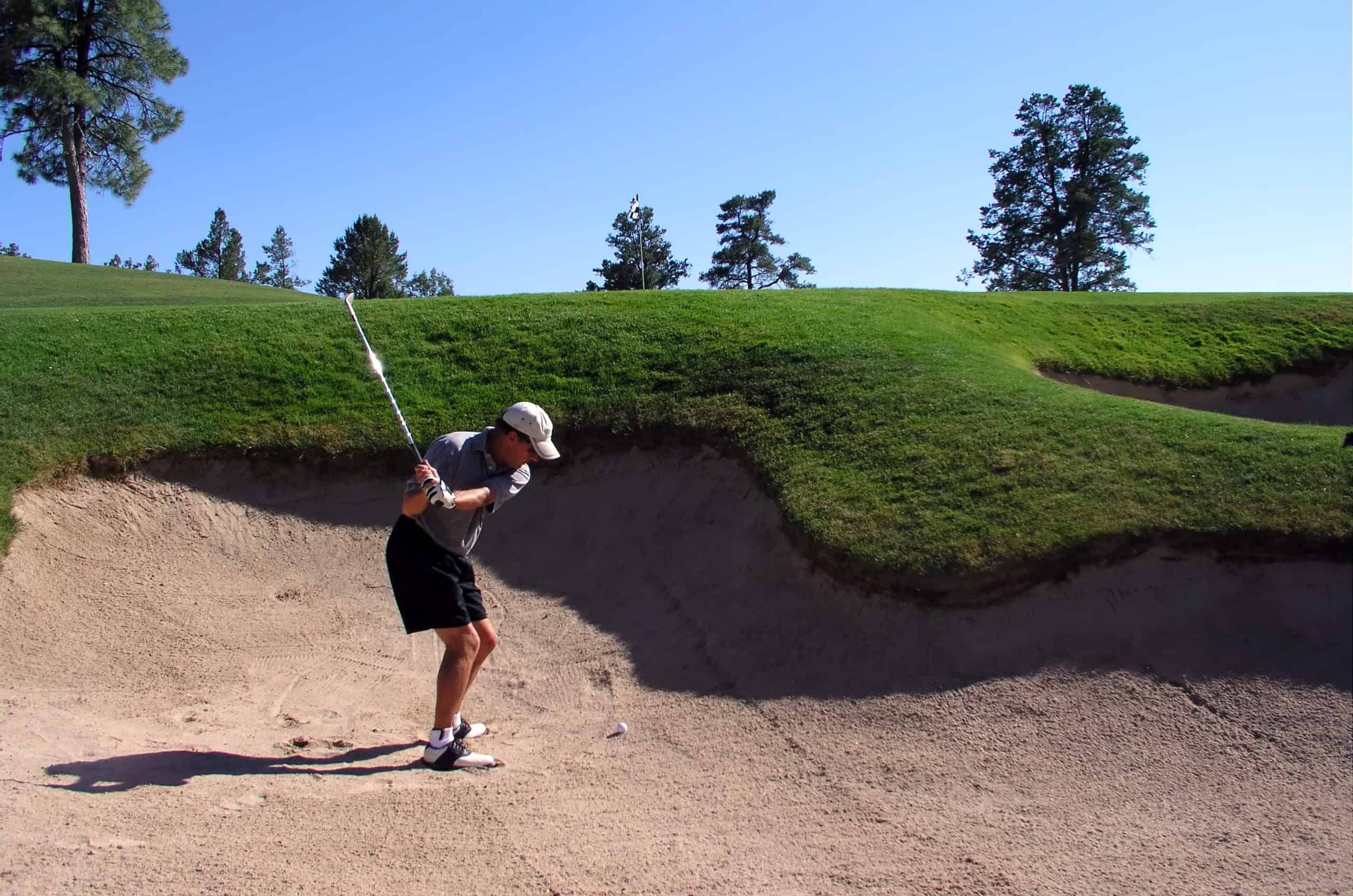 Mental Challenges of the Game
In golf, your thoughts, feelings, and decisions make up each swing. Mental toughness is important before and during each round. Your mind is always thinking "what did I do wrong on that hole, what can I do next time?" Stay rational, just try and concentrate on the next shot. 

Don't have time for a full round but still want to swing your clubs, no problem! The simulator is geared for game improvement anytime you need it.
Don't have time to play, that's OK!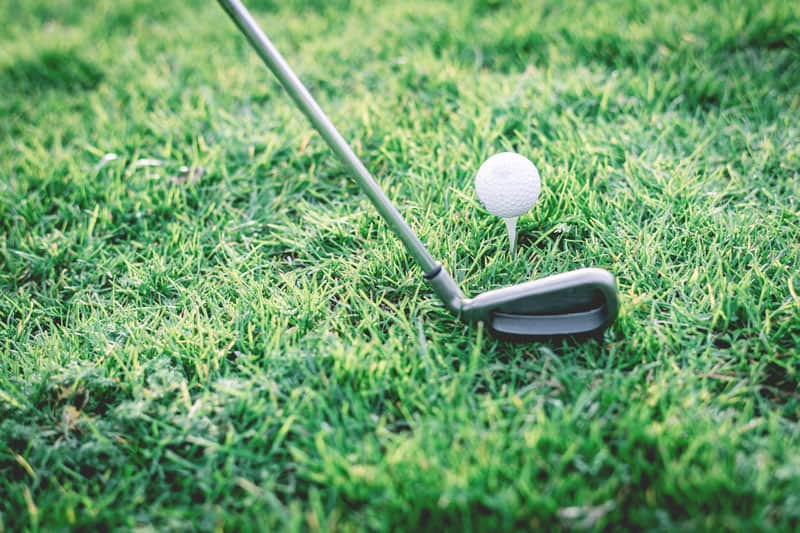 Putting & Chipping Greens
The Bunker is the perfect place to keep your golf game sharp all year long. Whether you're hitting the course or looking to practice, we have it all.